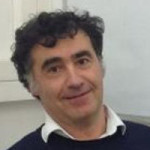 Speaker
David Hansel, theoretical neuroscientist, Senior Researcher at CNRS, visiting professor at The Hebrew University; visiting scientist at Janelia Research Campus (HHMI)
Time
2018.07.20 14:30-15:45
Venue
601 Pao Yue-Kong Library
Abstract
Strong temporal irregularity and right-skewed, long-tailed distributions of firing rates are distinctive features of cortical spiking activity. Both features are quite puzzling upon consideration of the large number of synaptic inputs a cortical cell receives and the weak correlations among these inputs. A minimal theoretical framework accounting naturally for these features – the balance hypothesis – was proposed by van Vreeswijk and Sompolinsky in two seminal papers in the 1990s. In fact, we showed recently that log-normal distributions of mean firing rates as reported in cortex in-vivo, emerge naturally in the balanced regime (Roxin et al.. 2011). I will summarize the physics and the general phenomenology of the balanced regime as well as its functional consequences for the selectivity of neuronal responses in primary visual cortex (Hansel and van Vreeswijk, 2012, Pattadkal et al., in press). I will then present very recent results regarding the emergence of spatial correlations in the dynamics of recurrent networks operating in the balanced regime (Darshan et al., Nature Comm., 2017; Darshan, van Vreeswijk & Hansel, Phys. Rev. X, in press). In conclusion I will very briefly discuss some possible directions to develop further the theory of the balanced regime and to test experimentally the balance hypothesis.
Bio
Ph.D in theoretical physics (Ecole Normale Supèrieure, Paris), Theoretical Neuroscientist; Senior Researcher at CNRS, co-head with Dr. Carole Levenes (experimentalist) of the Theory/experiment team "Cerebral dynamics, Plasticity and Learning" at CNRS-Paris Descartes University; Visiting professor at The Hebrew University; visiting scientist at Janelia Research Campus (HHMI).
Topics of research: Cortical dynamics; Network mechanisms of visual processing; network mechanisms of working memory; Dynamics of the Basal Gangli network.
关于ZY-INS沙龙
时间:

每周三下午

地点:

致远学院601报告厅(包玉刚图书馆6楼)

形式:

主题演讲+自由交流,提供美味点心与茶水
致远学院作为我校基础学科拔尖学生培养试验基地,旨在培养引领未来的科技领袖,目前已有数学、物理、生命科学、计算机科学、化学、生物医学及工科500余名学生;自然科学研究院作为我校基础研究的交叉创新平台,旨在根本性提升交大的基础研究水平,目前已从海外引进30余名学者。两院共享位于思源湖畔的风景如画的物理空间,自然科学研究院的学者也已经成为致远学院创新型和国际化人才培养有力的师资来源。
ZY-INS沙龙将提供精美的点心、咖啡与茶水,为两院师生之间的交流提供一个轻松活泼的平台。沙龙将邀请学者做有关科技、人文、艺术等方面的内容新颖的主题演讲。
欢迎致远学院和自然科学研究院师生参加!