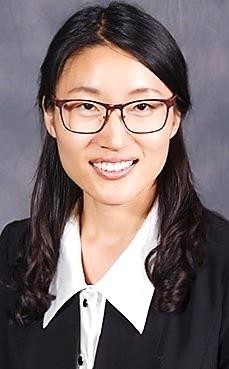 Speaker
Lili Gu, Collaborative Scientist at EPFL (starting from Nov. 2017), Former Visiting Assistant Professor at Texas A&M University.
Time
2017.10.25 16:15-17:30
Venue
601 Pao Yue-Kong Library
Abstract
With the first turbojet engine patented by Sir Frank Whittle in 1930 and the first flight of Dr. vomn Ohain's jet-engine plane in 1939, the gas turbine engines (GTEs) have help thrusted many generations of aircrafts in both military and commercial applications. This forum will introduce the basics of a GTE, including the principle, most concerned terminologies, its performance and efficiency, as well as the commonly encountered problems such as compressor stall and surge. Compressors and turbines are essential parts for a GTE, which involves complicated aerodynamics, thermodynamics, and structural dynamics during design. Hence, this presentation will also discuss such concerns with a focus on dynamics of rotor systems.
Bio
Lili Gu conducted research at ETH Zürich and Cornell University for two years before obtaining the Ph.D. degree from Tsinghua University in July 2015. She then worked as a faculty in the Department of Mechanical Engineering at Texas A&M University (TAMU) from Sep. 2015 to July 2017. Recently, she has been offered a new position as a collaborative scientist in the School of Engineering at Swiss Federal Institute of Technology in Lausanne (EPFL).
Her research experience has been directed towards the improved dynamics and efficiency of turbomachinery, including 1) Rotor Dynamics and Vibrations 2) Conjugate Heat Transfer 3) Tribology (Thin Fluid/Gas Film Bearings) 4) Computational Fluid Dynamics and 5) Coupled Fluid-Thermal-Structural Dynamics. Her significant research outcomes include 1) theoretical models and predictive tools for the dynamics of rotor-bearing systems subject to thermal effect in turbomachinery 2) models and algorithms for the design of optimum hybrid gas bearings 3) optimized heat flux path to improve centrifugal compressor performance and 4) a provisional patent of "Variable Clearance Profile NCP Designed Hydrodynamic Journal Bearing for Reduced Power Loss." Moreover, she has participated actively in grant application during her employment at TAMU, which has led to several projects funded both intramurally and extramurally. In addition to research, she has also actively committed in teaching work.
关于ZY-INS沙龙
时间:

每周三下午

地点:

致远学院601报告厅(包玉刚图书馆6楼)

形式:

主题演讲+自由交流,提供美味点心与茶水
致远学院作为我校基础学科拔尖学生培养试验基地,旨在培养引领未来的科技领袖,目前已有数学、物理、生命科学、计算机科学、化学、生物医学及工科500余名学生;自然科学研究院作为我校基础研究的交叉创新平台,旨在根本性提升交大的基础研究水平,目前已从海外引进30余名学者。两院共享位于思源湖畔的风景如画的物理空间,自然科学研究院的学者也已经成为致远学院创新型和国际化人才培养有力的师资来源。
ZY-INS沙龙将提供精美的点心、咖啡与茶水,为两院师生之间的交流提供一个轻松活泼的平台。沙龙将邀请学者做有关科技、人文、艺术等方面的内容新颖的主题演讲。
欢迎致远学院和自然科学研究院师生参加!