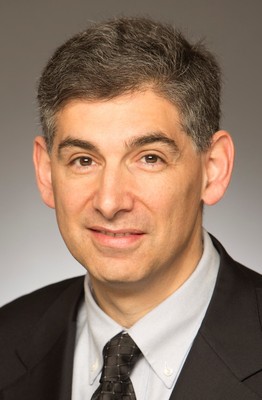 Speaker
Andrew M. Rappe, Makineni Theoretical Laboratories, Department of Chemistry, University of Pennsylvania
Time
2016.12.21 15:00-16:00
Venue
200 Institute of Data Science
Abstract
Halide perovskites have attracted a high and sustained level of scientific and applied interest for solar photovoltaics because they demonstrate long carrier lifetimes, high mobility, and high power conversion efficiency. The most effective materials incorporate molecular cations on the perovskite A site, making them "hybrid" halide perovskites, but both hybrid and inorganic halide perovskites offer impressive optoelectronic properties and pose strong scientific challenges. Despite the promise, the perovskites face multiple challenges before industrial insertion, including hysteresis and stability issues.
In this talk, I will report on key insights gleaned from theory and modeling to understand the novel couplings between mechanical, electronic, and optical responses in this class of materials. The low energy scale for vibrations and strains necessitates their explicit incorporation in electronic and optical calculations. I will present a multi-scale approach incorporating spin-orbit Hamiltonian terms, vibrational motions, thermal disorder, first-principles modeling, tight binding, molecular dynamics, and kinetic Monte Carlo. This comprehensive scheme brings a new understanding of ionic dynamics revealing emergent anharmonicity, electron-phonon coupling variations, and carrier transport and stability.
Bio
Andrew M. Rappe is a Professor of Chemistry and Professor of Materials Science and Engineering at the University of Pennsylvania. He received his A. B. in "Chemistry and Physics" summa cum laude from Harvard University in 1986, and his Ph. D. in "Physics and Chemistry" from MIT in 1992. He was an IBM Postdoctoral Fellow at UC Berkeley before starting at Penn in 1994. Andrew received an NSF CAREER award in 1997, an Alfred P. Sloan Research Fellowship in 1998, and a Camille Dreyfus Teacher-Scholar Award in 1999. He was named a Fellow of the American Physical Society in 2006. Andrew is one of the two founding co-directors of Pennergy: the Penn Center for Energy Innovation. He is also one of the founding co-directors of the VIPER honors program at Penn, the Vagelos Integrated Program in Energy Research. Andrew has published more than 200 peer-reviewed articles on ferroelectric phase transitions in oxides, surface chemistry and catalysis of complex oxides, the theory of hybrid organic-inorganic perovskites, and topological materials.
关于ZY-INS沙龙
时间:

每周三下午

地点:

致远学院601报告厅(包玉刚图书馆6楼)

形式:

主题演讲+自由交流,提供美味点心与茶水
致远学院作为我校基础学科拔尖学生培养试验基地,旨在培养引领未来的科技领袖,目前已有数学、物理、生命科学、计算机科学、化学、生物医学及工科500余名学生;自然科学研究院作为我校基础研究的交叉创新平台,旨在根本性提升交大的基础研究水平,目前已从海外引进30余名学者。两院共享位于思源湖畔的风景如画的物理空间,自然科学研究院的学者也已经成为致远学院创新型和国际化人才培养有力的师资来源。
ZY-INS沙龙将提供精美的点心、咖啡与茶水,为两院师生之间的交流提供一个轻松活泼的平台。沙龙将邀请学者做有关科技、人文、艺术等方面的内容新颖的主题演讲。
欢迎致远学院和自然科学研究院师生参加!